Hello! This is Sarah in Tokyo.
I love Japanese sweets. They are delicious and beautiful.
They appear cool in hot and humid summer in Japan.
The top image is Toraya's summer only sweets. Toraya is the king of Japanese sweets brand, I believe.
The following is Sasaya Iori's summer fruits jelly.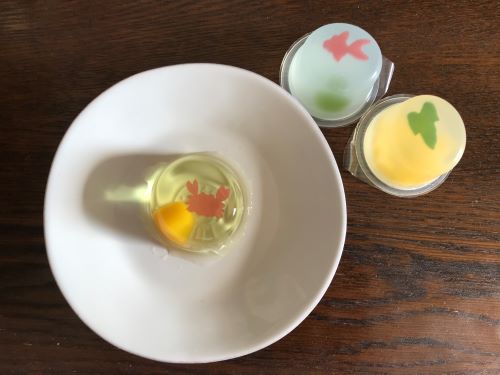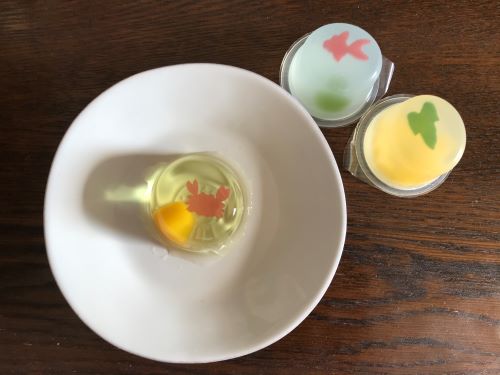 What refreshing looks they have!
You can find Toraya and Sasaya Iori's shop in most department stores in Japan. You can see Toraya's English website here.