I enjoyed an overnight trip to Shiba-Koen, Tokyo in December. It was a nice short trip.
First, I visited Zojoji which I found it was under construction. Still I enjoyed nice scenery with Tokyo Tower.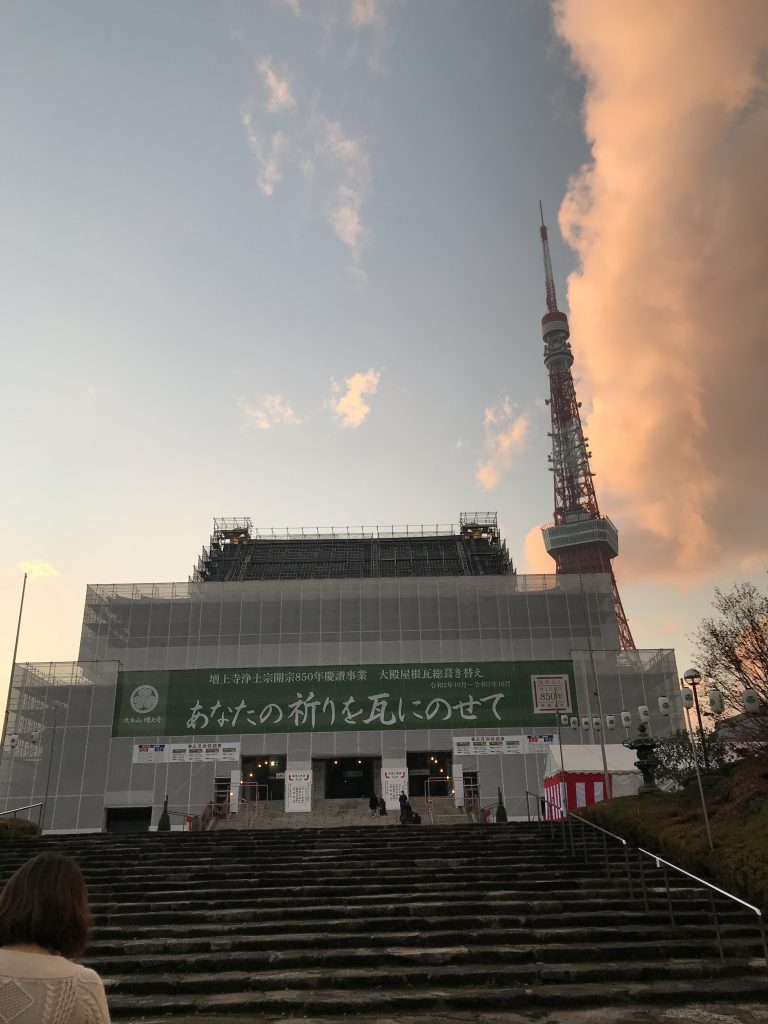 I stayed at the Celestine Tokyo Shiba which was 10-minutes walk from Zojoji. I've really enjoyed my stay there. The building was old but nicely renovated. The service by hotel staff was excellent. The accommodation fee was reasonable.
On the next day, I visited Tokyo Tower, and then went to eat Soba (Buckwheat noodles) for lunch. Sobakiri Tokiwa was a nice Soba restaurant.
Walking around Shiba-Koen area was fun.